TO APPLY SELECT SUBMIT BUTTON BELOW. DEADLINE FOR SUBMISSIONS IS NOVEMBER 3rd, 2019.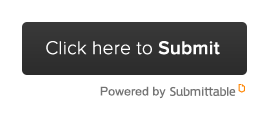 Red Brick Center for the Arts is pleased to announce the 2020 Colorado Juried Exhibition. Artists living in Colorado are invited to submit entries of original works created within the past 3 years. Works in all mediums are eligible (Painting, Printmaking, Sculpture, Drawing, Photography, Ceramic, Fiber, Functional, Digital, Mixed Media, New Genres).
The exhibition will be juried by Sam Harvey of Harvey Preston Gallery and Skye Weinglass of Skye Gallery Aspen, two premiere galleries in Aspen, CO. In addition to being gallerist, Harvey and Weinglass are accomplished artists, curators and educators.
As a leader in supporting the arts as essential to creating thriving communities, Colorado is attracting and supporting talented artists passionate about their creative practice. The 2020 Colorado Juried Exhibition will present artworks from across Colorado to learn about relevant topics, techniques and experimentations artists are addressing today. The jurors are looking for inventiveness, a high level of skill, and thoughtful use of the medium with a focus on individual expression. In addition to highlighting the artworks, the exhibition will create a platform for the exchange of ideas and dialogues to form between artworks and artists. Exhibitions such as the 2020 Colorado Juried contribute towards building a stronger creative community for all of Colorado.
Awards in the amount of $250 and $150 will be given to two artists selected by the Jurors.
Entry Fee $25 for up to 3 pieces of artworks.
Dates 2020 Colorado Juried Exhibition dates, January 16 - February 27, 2020. Submission deadline is November 3rd and notification will be emailed by end of November. Artworks accepted for the exhibition should be delivered to Red Brick Arts between December 30th - January 5th. Unsold works must be picked-up on February 28th. Opening reception is January 16th, 5-7pm at Red Brick Center for the Arts.
Jurors Sam Harvey and Skye Weinglass
Sam Harvey received his MFA from New York State College of Ceramics at Alfred University (2001) and BFA from the Kansas City Art Institute (1984). He has been an artist in residence at Sun Valley Center and Anderson Ranch Arts Center. He has taught nationally and internationally, including Anderson Ranch Art Center and in Nepal, Taiwan and Japan. He has exhibited nationally at such venues as Lillstreet Arts Center, Chicago, IL; Santa Fe Clay, Santa Fe, NM; Trax Gallery, Berkeley, CA.
Harvey Preston Gallery specializes in contemporary ceramic art, sculpture, painting and works on paper by nationally and internationally recognized artists. With different monthly exhibits, the gallery showcases the work of established and emerging contemporary artists. "One of the things we do best at the gallery is bring innovative contemporary ceramic art to the Aspen art scene," says owner Sam Harvey. "During the past 10 years of our gallery, ceramics has also become a hot topic in the larger contemporary art world. Our goal is to have works that make you think and that ask the viewer to participate in a dialogue with the artist."
Skye Weinglass received her BFA from the University of San Diego where she studied painting and printmaking with a focus in intaglio etching and woodcuts. After graduating, Skye apprenticed under a master printer, where she helped create hand bound artist books; each book being a collaboration of printmaking artwork and letter pressed poetry. She also studied studio art in Florence, Italy and Guadalajara, Mexico.
As a gallerist, Skye's mission is to promote underground artistic powerhouses and support the Aspen community and culture through various forms of self-expression. Skye Gallery Aspen aspires to create a space for the community by incorporating inspiring art, creativity and self-expression in all forms. The mixed media contemporary art gallery features both emerging and established artists, ranging local to global.
ELIGIBILITY
Colorado Juried Exhibition is open to Artists living in the state of Colorado to submit an entry for consideration for acceptance into the exhibition.
To be considered for the exhibition, Artists must complete the submission form found on RedBrickAspen.com or may request a paper form from Red Brick Arts office 970-429-2777. Complete submissions must be received by deadline or will not be considered.

Artist can submit up to 3 pieces of artworks created within the last 3 years and not previously exhibited at Red Brick Arts.

Non-refundable $25 entry fee per artist paid at time of exhibition submission.

Jurors will make the selection for the exhibition, and all decisions made by the Jurors are final.