An Art Gallery for Colorado Artists in the Heart of Aspen.
Original art by Colorado artists
Located in downtown Aspen, Colorado the art galleries at the Red Brick exhibit and offer for sale a wide variety of styles and media including:
Oil painting

Watercolor

Photography

Ceramics

Sculpture
Aspen's Red Brick Center for the Arts has two exhibition spaces: the Main Gallery and the West Gallery. Both art galleries feature changing exhibitions throughout the year with artwork for sale at all price levels. Each art gallery exhibits a range of mediums by Colorado artists with an emphasis on Roaring Fork Valley artists.
Our diverse gallery programing offers artist lectures, gallery receptions, and professional development opportunities. The Red Brick Center for the Arts is a hub for creative engagement, as well as support for artistic learning and growth.

Upcoming Gallery Art Exhibitions
Exhibition Opportunities
The Red Brick Center for the Arts invites artists to apply for our upcoming exhibitions. Red Brick presents exhibitions that focus on addressing relevant topics in current art making as well as relevant topics in the community. The gallery program presents art as a catalyst for learning, dialogue and new experiences.
select Submit button below to apply for exhibition opportunities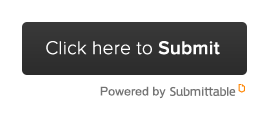 Red Brick is pleased to announce the west gallery, a new exhibition space.
West Gallery
Red Brick is pleased to present a new exhibition space. The West Gallery is located in the foyer and conference room of the Red Brick and has over 45 feet in length of wall space. Exhibitions will run 4 to 6 weeks in length. Applications will be reviewed and selected on a rolling basis. Select SUBMIT button to apply. See Exhibition Agreement for exhibition requirements and information.
2020 Colorado Juried Exhibition
Red Brick Center for the Arts is pleased to announce the 2020 Colorado Juried Exhibition. Artists living in Colorado are invited to submit entries of original works created within the past 3 years. Works in all mediums are eligible (Painting, Printmaking, Sculpture, Drawing, Photography, Ceramic, Fiber, Functional, Digital, Mixed Media, New Genres).
The exhibition will be juried by Sam Harvey of Harvey Preston Gallery and Skye Weinglass of Skye Gallery Aspen, two premiere galleries in Aspen, CO. In addition to being gallerist, Harvey and Wineglass are accomplished artists, curators and educators.
Deadline for submission is November 3rd, 2019
ELIGIBILITY
Colorado Juried Exhibition is open to Artists living in the state of Colorado to submit an entry for consideration for acceptance into the exhibition.
To be considered for the exhibition, Artists must complete the submission form found on RedBrickAspen.com or may request a paper form from Red Brick Arts office 970-429-2777. Complete submissions must be received by deadline or will not be considered.

Artist can submit up to 3 pieces of artworks created within the last 3 years and not previously exhibited at Red Brick Arts.

Non-refundable $25 entry fee per artist paid at time of exhibition submission.

Jurors will make the selection for the exhibition, and all decisions made by the Jurors are final.

Review Exhibition Agreement for exhibition requirements and information.